We were all happy that the French football team was made up of people whose ancestors migrated from other countries in the last couple hundred years. And now, if France decides that they want a King to compete with the English queen, here is the man for them: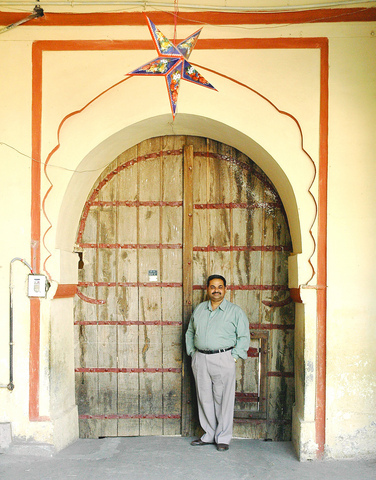 (from Taipei Times)

A relative of the Bourbons left France 400 years ago, travelled around the world, and eventually made his fortune in India. The picture shows his descendent, Balthazar-Napoleon Bourbon, who is the oldest of the living Bourbons. Although he doesn't speak French, his children are learning it. (Summarised from here and here).

I think the French government has been secretly planning to break the news that they have decided to re-establish the monarchy. France cannot be seen as backward compared to the hated Roast Beef, the English. Witness the popularity of Pascale de Bollywood, Vikash Dhorasoo's inclusion in the football team for the World Cup, and Amitabh Bachchan's winning of the French Legion d'Honneur. François Gautier appears to care more about India than most Indians from his writings, so he definitely has realized the ambitions of the French government.

I can just imagine that in the future, Pascale de Bollywood would be hired to sing at Balthazar-Napoleon's coronation, and Vikash Dhorasoo will be a shoe-in for the national football team. Wait a minute... by royal order football will be scrapped in favour of cricket, some song and dance sequences will be added to movies such as Amelie, and Amitabh Bachchan will become an honorary French citizen, where he can romance 18 year old girls in real life by royal decree as well as in the movies. François Gautier will be the royal messenger. The only question that remains is, should France be incorporated as a state into the Union Territory of Pondicherry or be under the Goans?